Every time the plane lands in Indianapolis, the song 'Back Home Again, in Indiana' plays in my mind. I haven't been back to visit my birth state of Indiana in two years! Most of my small family followed me down to Florida, but my Aunt and Uncle, who I'm really close to, still live in Indiana and I stay with them when I'm in town. The house I grew up in is long gone, but over 16 years we've had a lot of memories in my Aunt and Uncle's home, and I love, love love, staying with them. Its the next best thing to home.
My Mom and I flew in for Memorial Day weekend, and it was nonstop weekend for me. Two photo shoots, this one and a session for one of my childhood friends (her session will be my next post), and wedding dress shopping with a different childhood friend. Today I'm going to share the pics from one specific day I spent with my Aunt and Uncle and their comical maltese, McKenzie, Kenzie for short.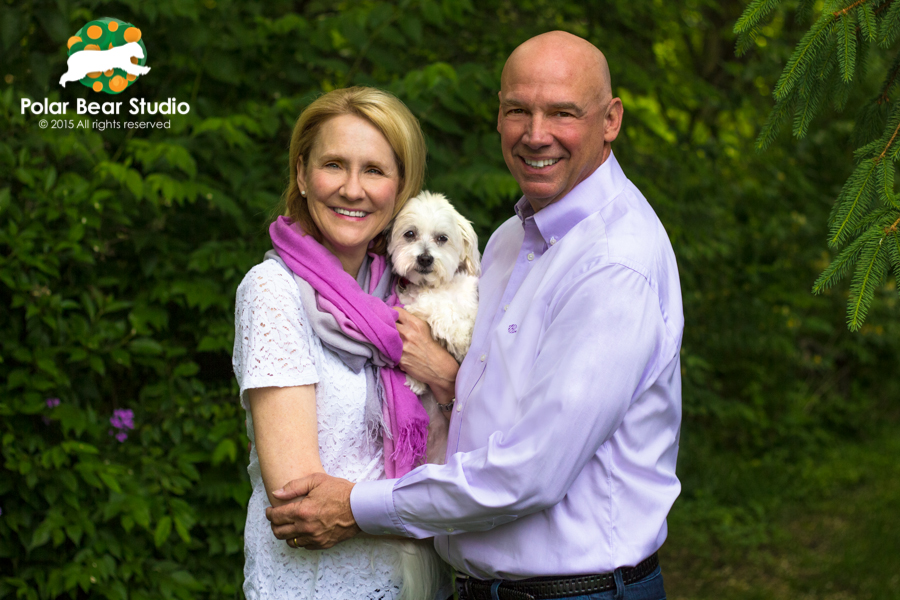 This is the first time I've been back since I've fallen in love with pet photography. I've been looking forward to being able to capture all those little details of Kenzie, the funny games he loves, his priceless expressions, and also some furry family portraits too.
One of Kenzie's favorite things to do is hide in the cushions of the couch.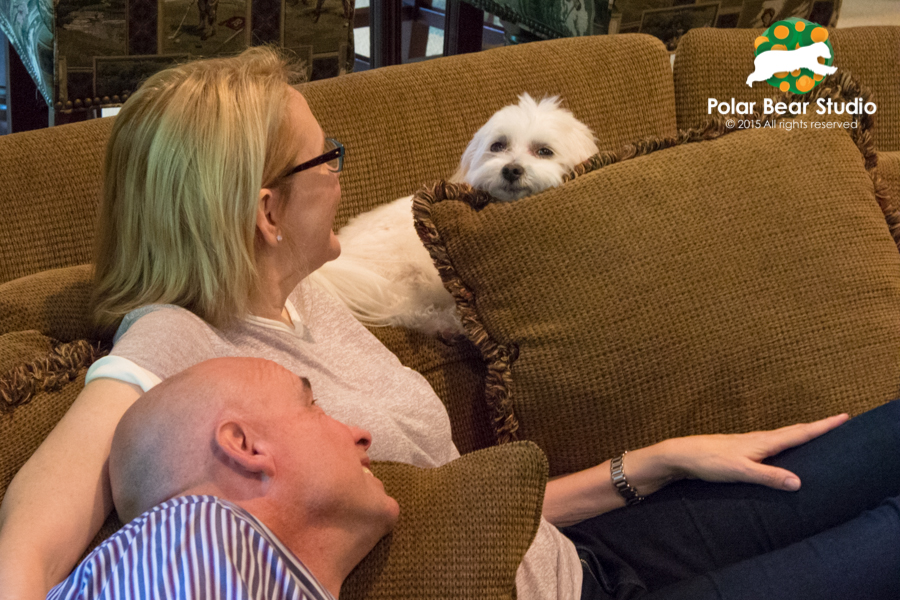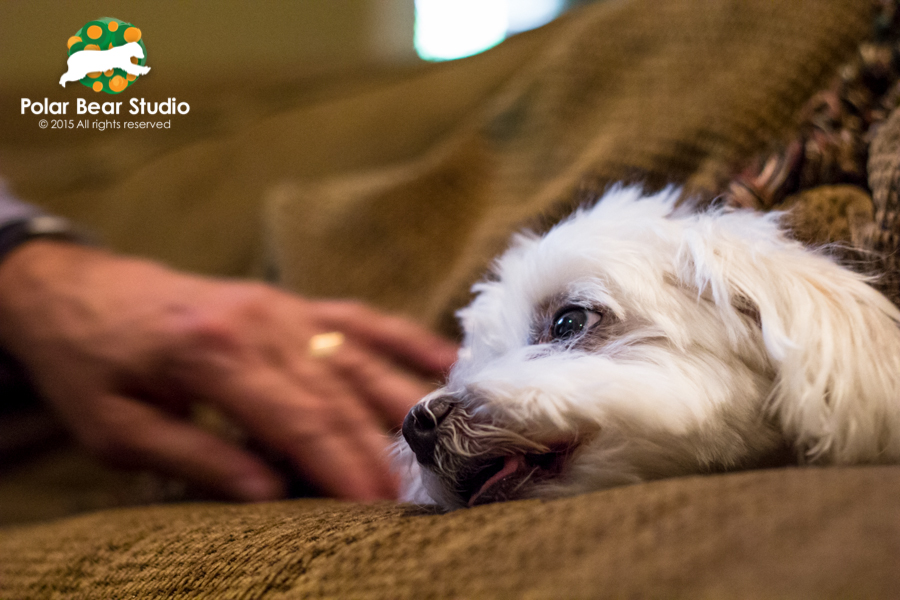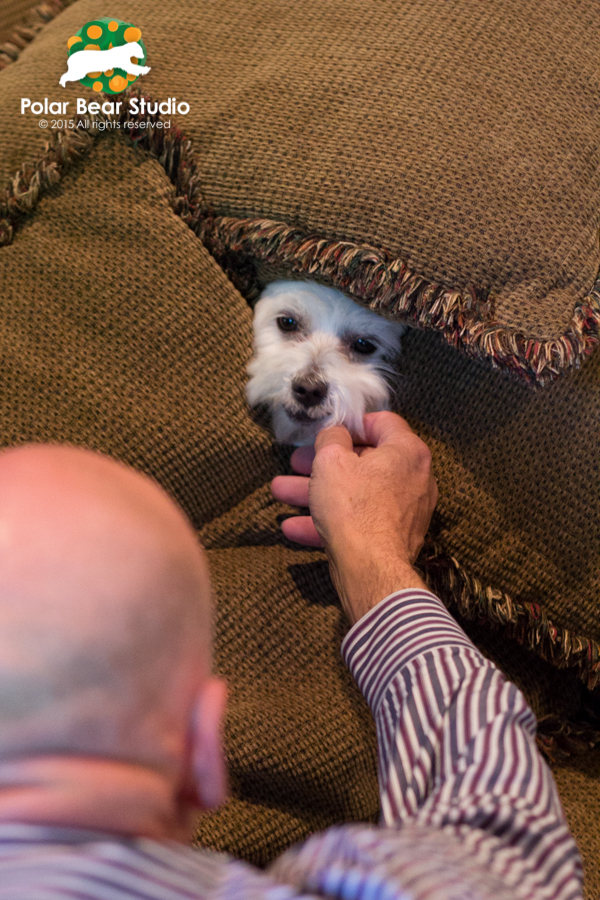 This is Kenzie's impression of a couch pillow..
Loving all the love in these family photos!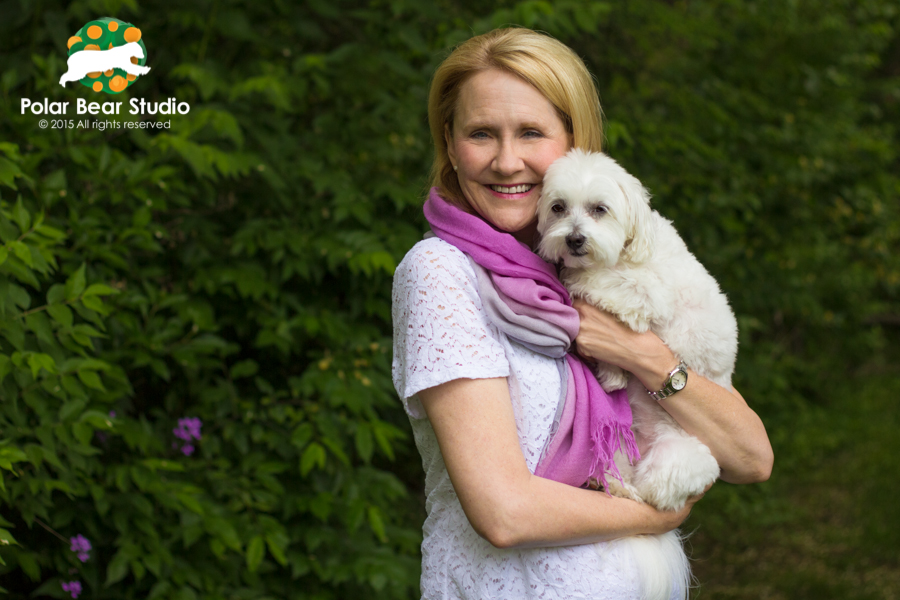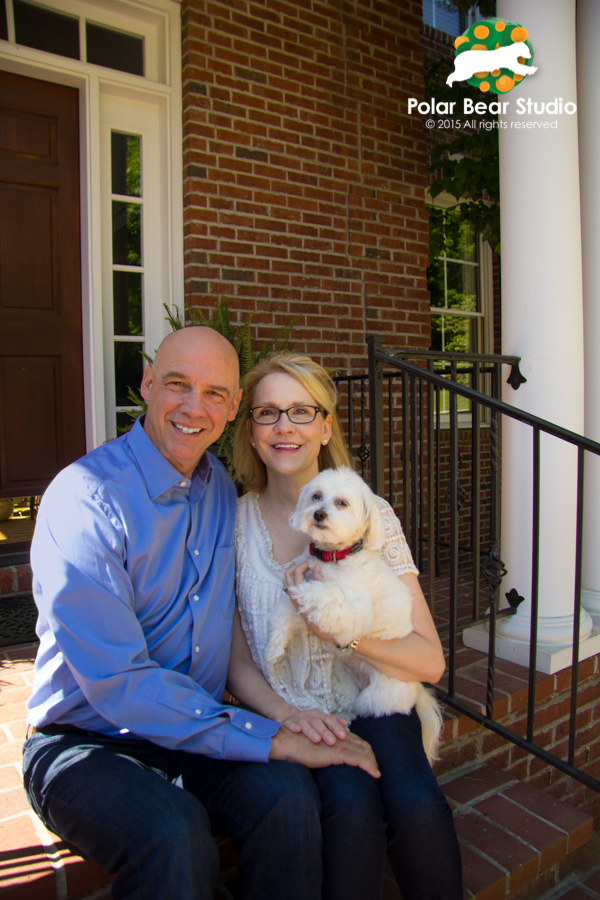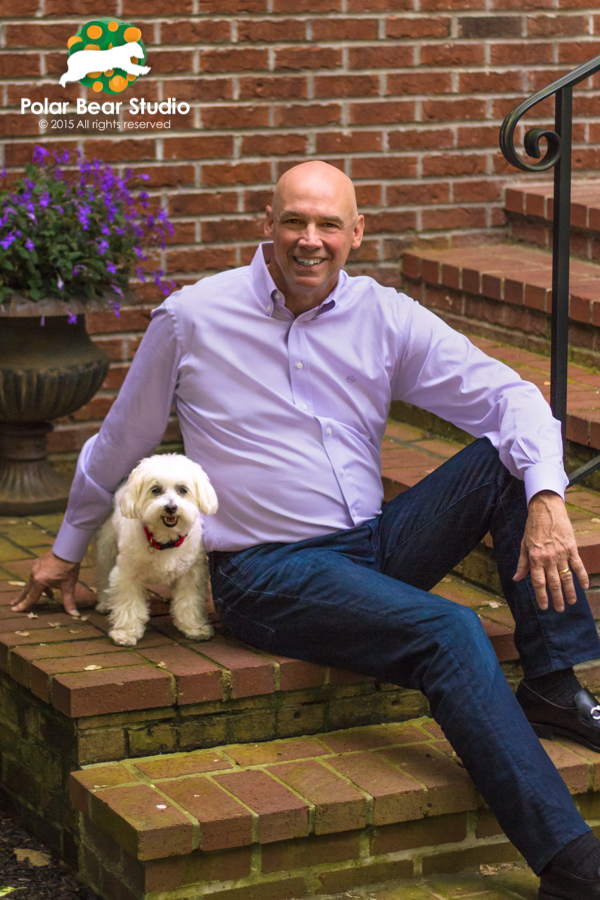 McKenzie really has a range of expressions, and he shows his heart and thoughts in his eyes. He can go from silly to serious in seconds!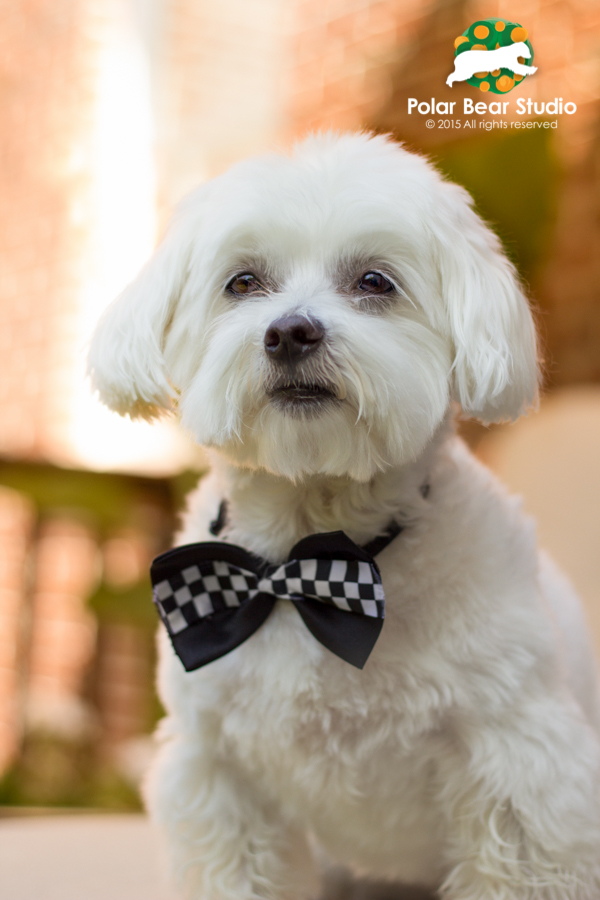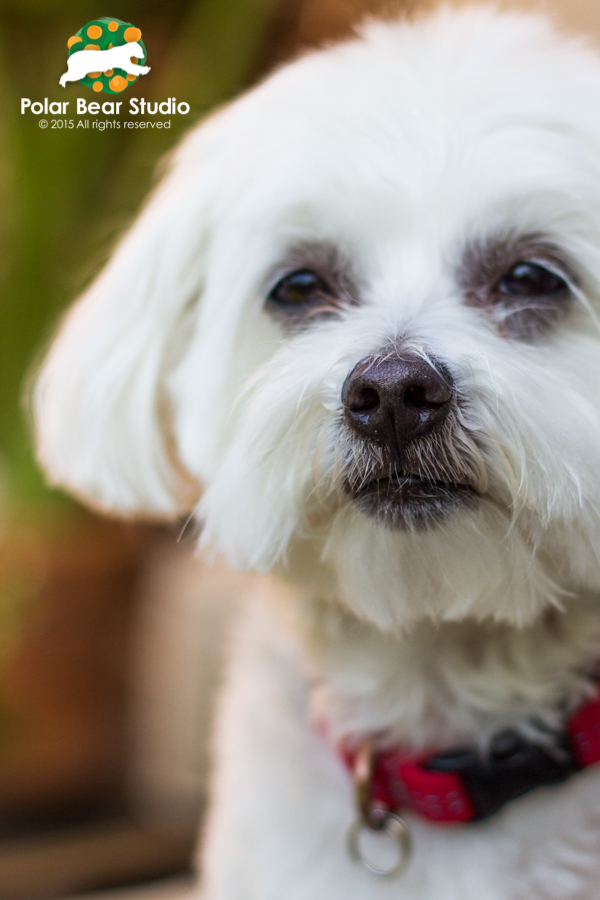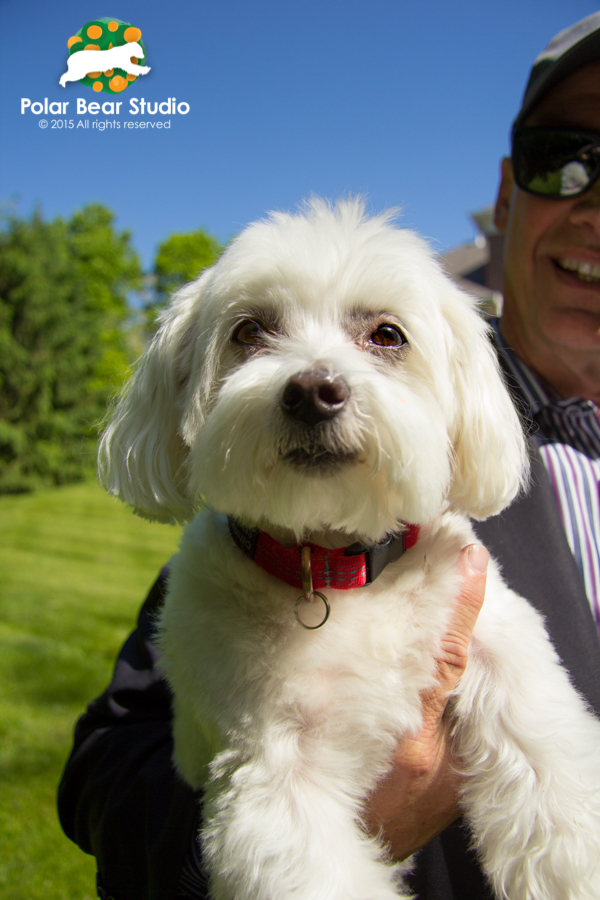 McKenzie's best friend Riley came over for a romp and some BFF portraits.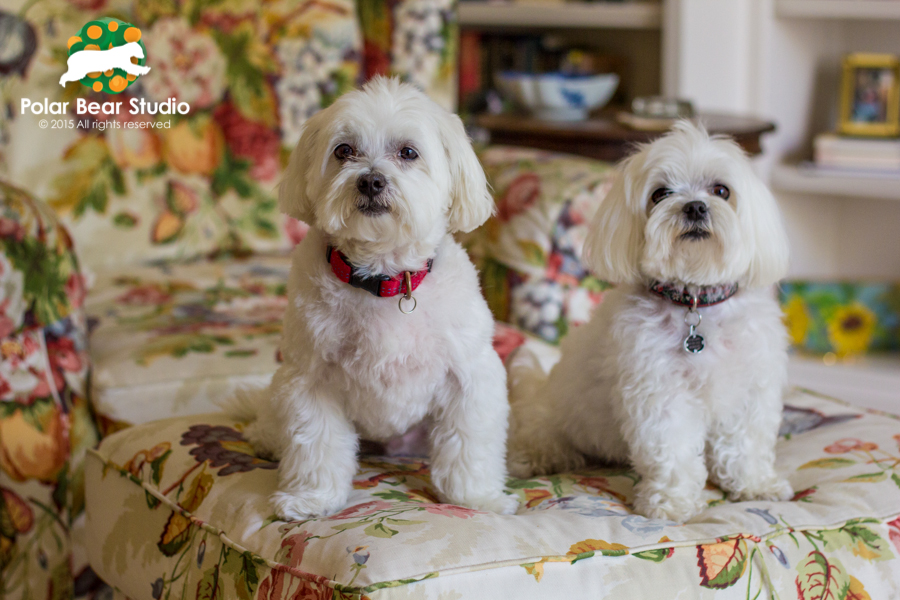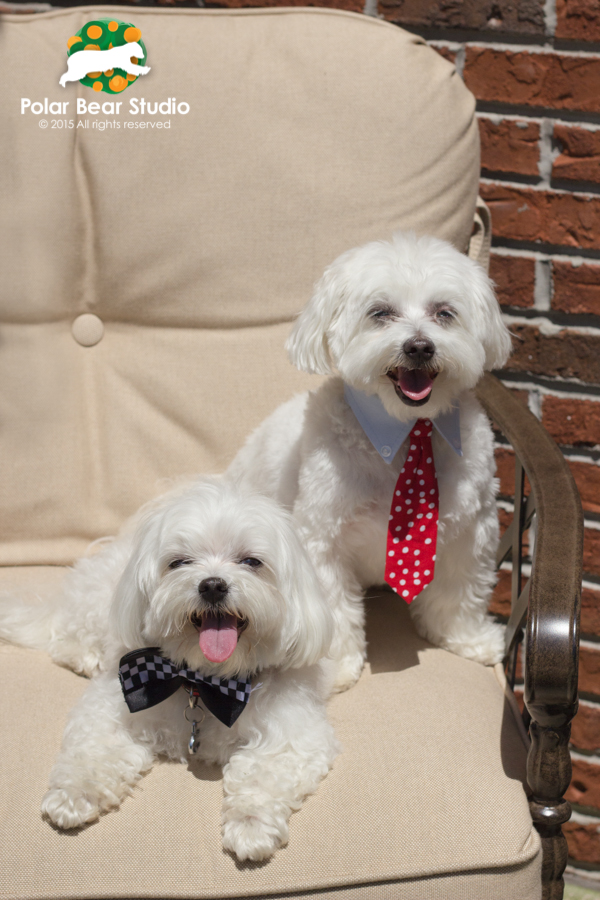 Riley posed pretty next to Aunt Kim's flowers, and I was able to get some beautiful bokeh, or out-of-focus spots of light, in the background. It just feels impressionistic and dreamy to me, I love it! McKenzie thought posing in front of flowers was too girly for him, but Riley humored me.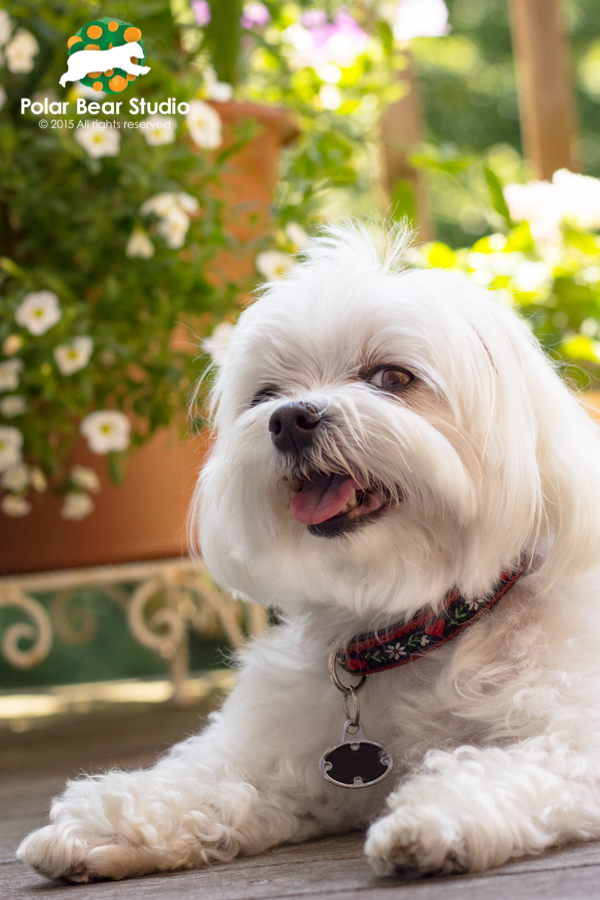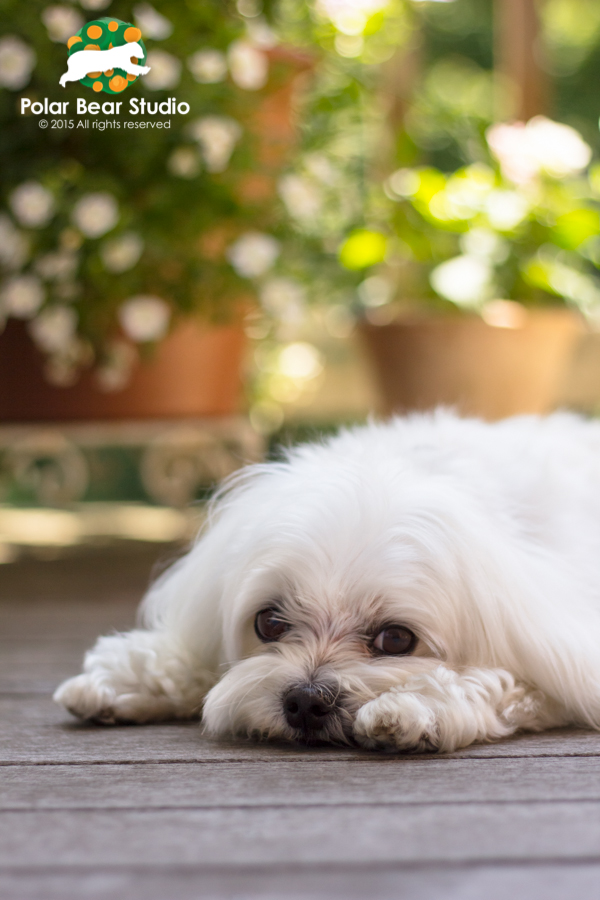 Love this? This is a sample of a Legacy Session, the best session I offer, where you receive 40 images. Reserve the perfect time for you and your family today.